Mobile Beer & Bartending Truck for Events in Riverside
Riverside's Choice for Mobile Beer & Bartending at Events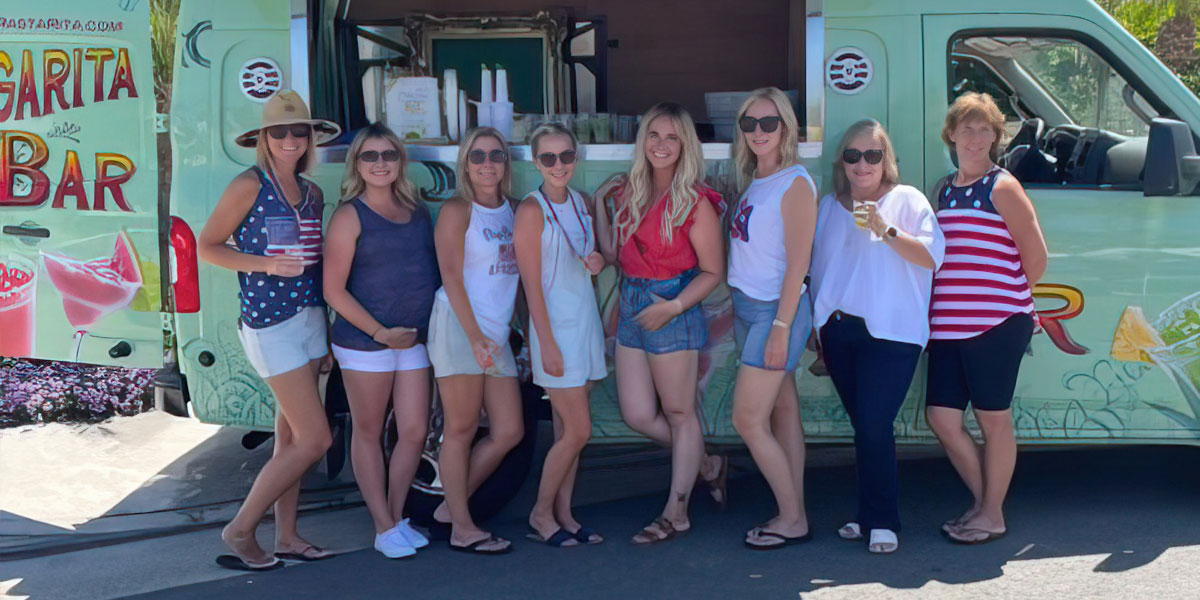 Chat with us
(we'll get back to you within 48 hours)
Mobile Bartending Services:
Augment your event with our professional bartending service. Rasta Rita's skilled bartenders masterfully mix and pour your favorite drinks, all with flair and warmth, ensuring your guests are well-catered and entertained throughout the event.
Margarita and Beverage Truck Rentals:
Transform your event with the vibrant energy of Rasta Rita Margarita and Beverage Truck rental service. Our fully-equipped, colourful truck brings the party ambiance right to your doorstep, ensuring your guests enjoy a unique and bustling beverage service. Non-Alcoholic Beverages:
FAQ
To book our services for your event in Riverside County, simply reach out to us via our website or give us a call. We'll be happy to discuss your event details and provide you with a personalized quote.
The Mobile Beer & Bartending Truck in Riverside County provides a full range of professional bartending services, specializing in mobile beer service for events of all types.
Yes, we offer a selection of non-alcoholic beverages to cater to all guests, ensuring everyone has a refreshing drink option, regardless of their preferences.
We're equipped to handle a wide variety of events including weddings, corporate gatherings, festivals, private parties, and more. If you have an event in Riverside County that requires top-notch beverage service, we're the team for you.