Mobile Bar Truck in Los Angeles
Mobile Bar on Wheels Roaming the Streets of LA!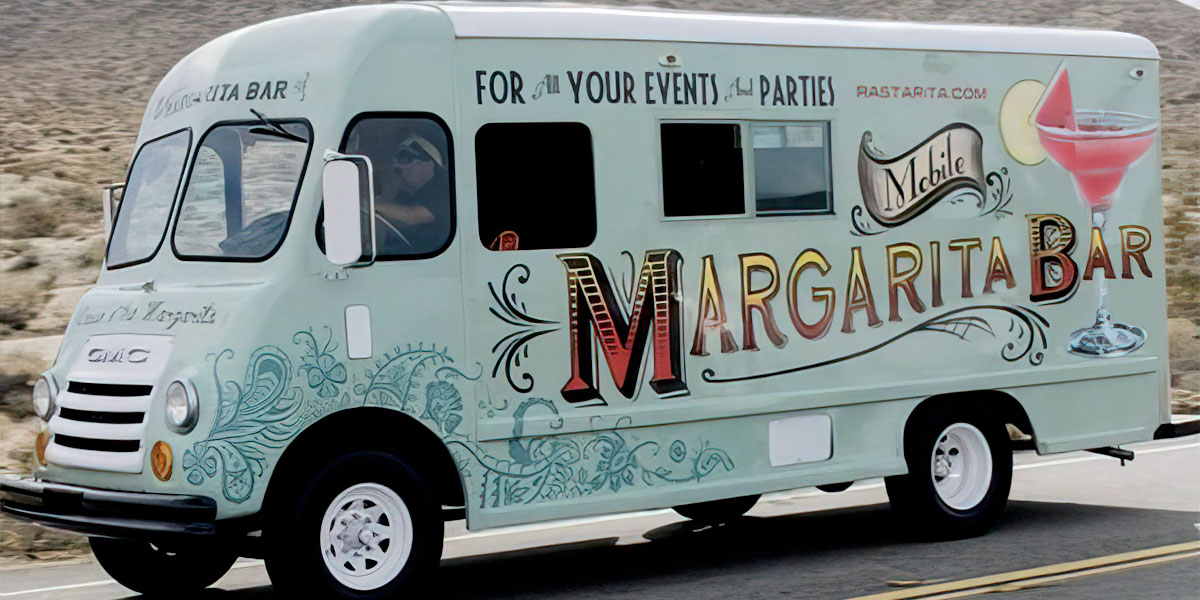 Chat with us
(we'll get back to you within 48 hours)
Margarita and Beverage Truck Rentals:
Transform your event with the vibrant energy of Rasta Rita Margarita and Beverage Truck rental service. Our fully-equipped, colourful truck brings the party ambiance right to your doorstep, ensuring your guests enjoy a unique and bustling beverage service.
Non-Alcoholic Beverages:
Parents and kids alike will appreciate our outstanding range of non-alcoholic beverages, carefully crafted to be just as delicious and refreshing. Rasta Rita ensures that every guest, irrespective of age, can enjoy our irresistible blends, ensuring a fun-filled, inclusive party experience.
FAQ
You can contact Rasta Rita Los Angeles by phone at (866) 967-2782 or via email at info@rastarita.com. Additionally, you can visit our contact page on our website for more options and a contact form.
Yes, we offer catering services for various events and occasions. Whether you're planning a corporate event, wedding, or private party, we can provide delicious margaritas and other menu items to make your event memorable.
You can request catering services by filling out our online catering request form on our website. Alternatively, you can contact our catering department directly at https://www.rastarita.com/contact for more information and to discuss your specific catering needs.
To book an event at our location, please get in touch with our events team at: https://www.rastarita.com/get-a-quote. They will assist you with all the details, including availability, pricing, and customization options.