Mobile Cocktail Bar Truck at Florida
The Most Innovative Cocktail Bar in Florida is on Wheels!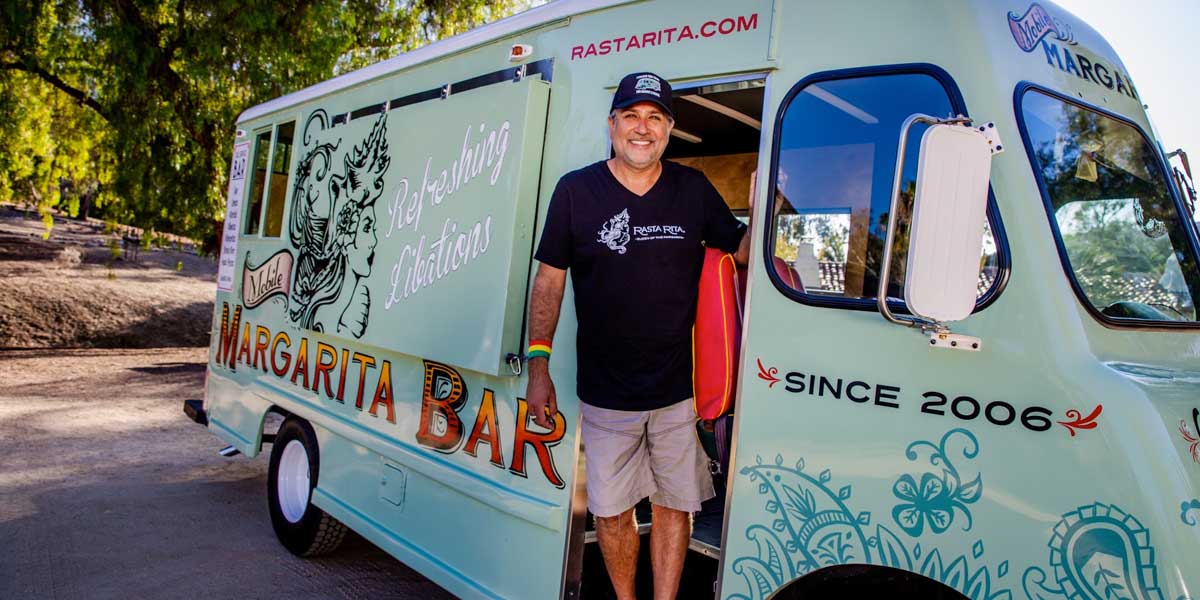 Chat with us
(we'll get back to you within 48 hours)
Mobile Margarita and Cocktail Truck
Transform your event with the vibrant energy of Rasta Rita Margarita and Beverage Truck rental service. Our fully-equipped, colourful truck brings the party ambiance right to your doorstep, ensuring your guests enjoy a unique and bustling beverage service.
Beverage Catering Supplier:
Indulge in Rasta Rita Margarita and Beverage Truck's top-notch beverage catering service. We meticulously craft and deliver colorful, refreshing beverages that elevate any festive environment. Our professional team ensures your guests receive the utmost experience, creating memorable moments with every sip they take.
FAQ
Yes, we offer a variety of non-alcoholic beverages, including mocktails, soft drinks, and other refreshing options, ensuring that all your guests can enjoy their drinks, regardless of their preferences.
Our Mobile Cocktail Bar Truck in Florida is a unique and innovative way to bring the bar experience directly to your event. We combine creativity, convenience, and a touch of flair to elevate your gathering.
Our mobile bar is versatile and perfect for a wide range of events. Whether it's a wedding, corporate gathering, private party, or any special occasion in Florida, our Mobile Cocktail Bar Truck adds a touch of sophistication and fun.
For the latest updates on our offerings and to find out where our Mobile Cocktail Bar Truck will be next, visit our website and follow us on social media. You can find us on Instagram, Facebook, and Twitter. Join us for a mobile bar experience like no other!