Mobile Bar Truck in Ventura
Experience the Roaming Party: Ventura's Mobile Bar Truck!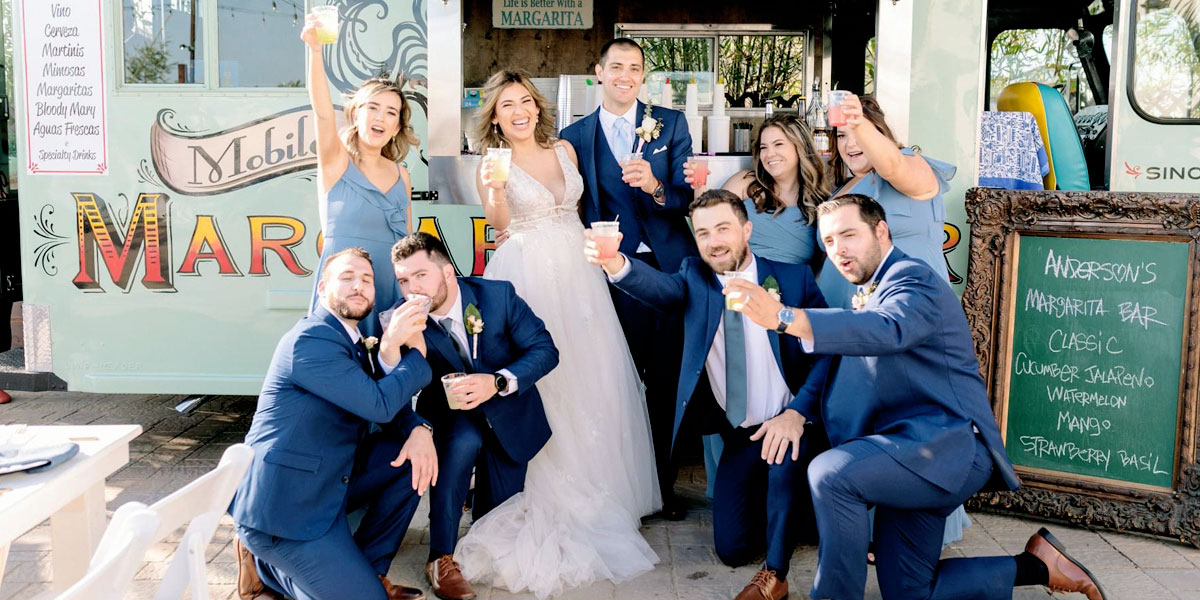 Chat with us
(we'll get back to you within 48 hours)
Mobile Bartending Services:
Augment your event with our professional bartending service. Rasta Rita's skilled bartenders masterfully mix and pour your favorite drinks, all with flair and warmth, ensuring your guests are well-catered and entertained throughout the event.
Margarita and Beverage Truck Rentals:
Transform your event with the vibrant energy of Rasta Rita Margarita and Beverage Truck rental service. Our fully-equipped, colourful truck brings the party ambiance right to your doorstep, ensuring your guests enjoy a unique and bustling beverage service.
FAQ
Our menu boasts an extensive selection of beers, spirits, cocktails, and non-alcoholic options. From craft beers to classic cocktails, there's something to satisfy every palate.
The Mobile Bar Truck in Carpinteria - Ventura County is renowned for offering a unique and unforgettable roaming party experience. We bring the bar directly to you, adding a special touch to your event.
We provide a range of services, including mobile bartending for events of all sizes. Whether it's a wedding, corporate function, birthday party, or any other special occasion, our mobile bar adds a unique and stylish touch.
Booking the Mobile Bar Truck is easy. Simply contact us through our website or give us a call. We'll discuss the details of your event and provide you with a personalized quote.
Our Mobile Bar Catering Menu features a diverse array of beverages to suit every palate. From classic cocktails to specialty drinks and mocktails, we have something for everyone.