It's always wedding season for us but we are so excited for all those couples who got engaged this last Christmas and New Year. What could be more romantic, right? Rings in tiny packages, rings under the tree, rings in champagne glasses, new year's kisses that end up with someone on one knee… we love it all! Queue January and February, and that means many brides are planning their spring weddings right now. We are here for it. We love a spring wedding!
We checked in with some of our favorite vendors and scoured the internet (thank you, Pinterest), and came up with a few trends we've noticed.
Houseplants as decor. This trend is no surprise since so many of us discovered we have green thumbs during the pandemic, so why not bring them into wedding decor too? They can make a significant impact and save money. If you have a large space to decorate gather rubber plants, bromeliads, and fig trees to create a lush nod to the outdoors. Add some flowers or baby's breath and now you have a large floral installation!
Geometric Wedding Alters We noticed this trend last year and it's still going strong. Whether it's a triangle, hexagon, or even a hanging gold or moss covered ring, couples are denoting their ceremonies with strong architectural shapes.
Color is in! If you run in design circles you've probably already heard that Viva Magenta is Pantone's Color of 2023 so that means move over pastel pampas grass bouquets and make room some fun new bright pops of color. Dried bouquets are still a thing but more and more we're seeing those pale flowers dipped in color. Or even better skip the dried weeds and mix in some tropical orchids or proteas!
4. Printed wedding gowns. We're seeing a lot of florals showing up in wedding gowns this year. Whether it's subtle embroidery, a colored print (such as toile), lace roses along the hemline or even soft gauzy petals and butterflies cascading in ombre waves. Brides are embellishing their dresses with more flora and fauna than beads, jewels and sequins.
5. Mixed silk and satin bridesmaid dresses. A lot of brides are selecting a color theme (pinks and vibrant fushias being very popular) and letting their bridesmaids pick their own styles and shades. We're seeing a lot of slip dresses and soft gowns cut on the bias. These light dresses will be great for spring and summer weather (even though it's hard to imagine that now in the middle of winter) but also pair nicely with fuzzy over-sized jackets that seem to be so popular. We doubt we'll see big coats going down the aisle but we will definitely see bridesmaids borrowing suit jackets for that rooftop cigarette or chilly champagne toast.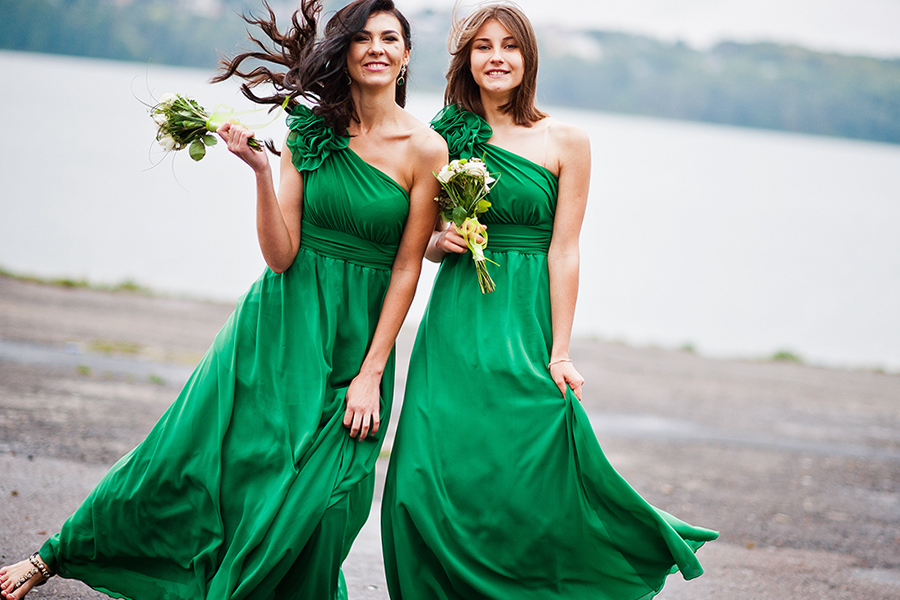 6. Candid unplanned wedding photos. Professional photography is non-negotiable for weddings but you know what couples really love? Those unplanned, unexpected real life photos that capture the playful moments. The blurred photos of relatives dancing, the funny under the table shots, the behind the scenes glimpses…we're going to see a lot of disposable cameras as favors and polaroid cameras on tables. Brides want to invite their guests to share their images so you'll also see a lot of hashtag invitations.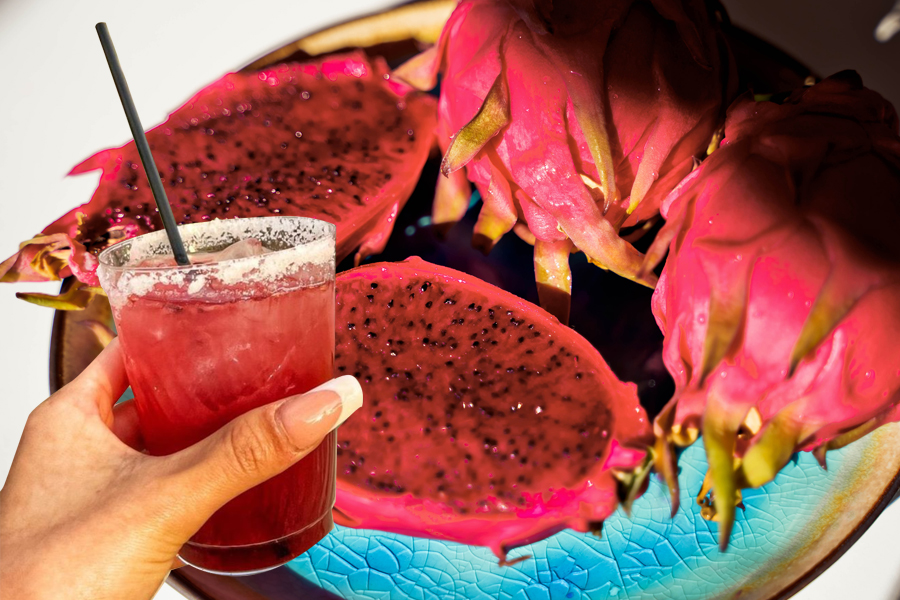 7. The signature Margarita. You knew we couldn't finish this post without mentioning our favorite trend: margaritas! Or is it a trend? Margaritas never go out of style. May we suggest giving your favorite margarita a colorful twirl. How about garnishing it with a pretty paper straw, pomegranate seeds or even a bright pink slice of dragon fruit! You can't get much more viva magenta than that!
Have we missed anything? Please chime in and let us know! What's new for 2023! We can't wait to plan with you!